Volume 30, No. 4, Dec 2007
Dorothy Simpson Krause
Black Gold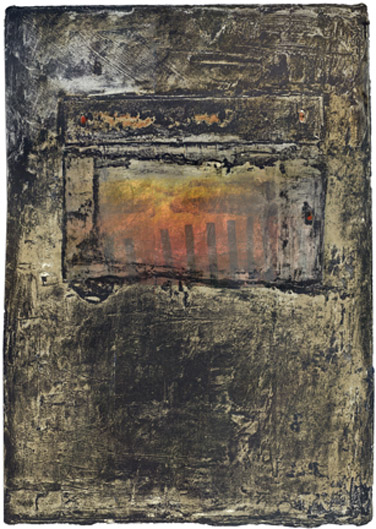 …referencing our dependence on oil and the damage to the
environment caused by the burning of fossil fuels.
The print, made on the Heidelberg Offset Lithographic Press,
used silver, gold and black oil-based inks and has a chine
colle inkjet print on silk tissue inset. The image size
is 24" x 17.5" on Arches hotpress 28" x 20".